home
/ help /

WinZip Pro and WinZip Enterprise feature
Specifications Complete (WinZip Job Wizard)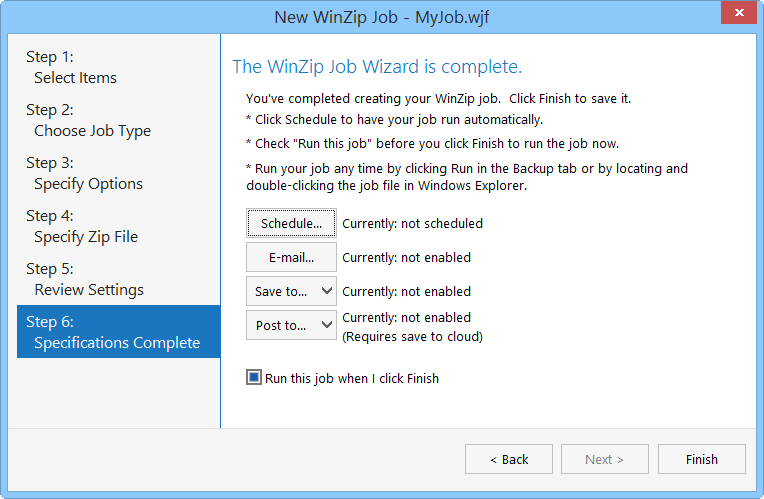 This is the final step of the WinZip Job Wizard. Here you can:
Schedule your job to run periodically, or remove an existing schedule.
Configure your job to send an email message, optionally attaching the Zip file and/or log file, when the job is complete.
Save a copy of your completed Zip file to any of the supported cloud services at the end of the running of the job. Note: FTP is one of the cloud services offered.
Share a link to download your Zip file from a cloud service using social media or instant messaging.
Add the Zip file created by the job to the deletion schedule.
Tell WinZip to run your job now by checking Run this job when I click Finish.
Click Finish when you are done, and your job will be saved. If you checked the Run this job when I click Finish, the job will run immediately, and you will be able to review the results and examine the resulting Zip file.
Click Back if you would like to review or change any settings.
Previous panel: Review Settings